Nature Pure Honey
Honey - The healing attributes of which have been known for thousands of years. Our vedas have called it "Amrut" or the "Nectar of the Gods".
Rated No. 1 in a comparative test taken by "Voice" an independent NGO supported by the Government of India!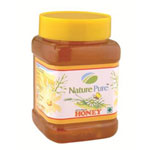 Nature Pure gets the top spot
Among all the 9 brands tested, Nature pure gets the top spot with the total score of 82.06. It does consistently well in most parameters and ranks the highest in sensory evaluation, which means that its taste is the most acceptable.
Comparative performance score of Honey
It gives us immense pleasure to share a moment of joy with you - The sweet scent of success has followed us in a span of six years and now, we are proud to inform you that Nature Pure Honey has been rated No. 1 in a comparative test taken by "Voice" an independent NGO supported by the Government of India. We have been ranked first amongst leading brands in recognition for our purity and taste, making it the preferred brand for consumers. A result of hard work and rigorous quality standards that has been reflected clearly in the accompanying table published in their magazine – Consumer Voice.
Source : Consumer Voice magazine ( April 2009 ) in a comparative test taken by "Voice" an independent NGO supported by the Government of India creating awareness through the "Jago Grahak Jago ." campaign
Note : The above score is assigned based on performance of honey brands in laboratory tests
Once again in Jan 2015, Nature Pure Honey has been rated amongst the best 3 brands of honey in India.
(Source : Consumer Voice)
Export :
Export of high quality honey of all varieties.
Bulk & Institutional :
We can supply bulk honey for repacking, institutional and industrial purpose. choice of food grade drums, pails and cans is available.
Self Brand :
Honey in retail packs is available in many different shapes and sizes of packaging in glass as well as pet. Packing for the HORECA industry also available.
Sizes :
Different sizes packaging - 15g, 25g, 50g, 100g, 125g, 250g, 500g, 1kg.
Private Labels :
Personalised branding in small and large quantities to suit your requirement.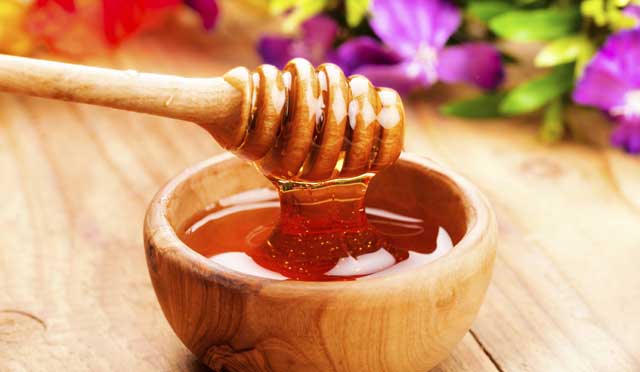 Honey is a source of carbohydrates, containing minerals, vitamins, pollen and protein.
The vitamins present in honey are B6, thiamin, niacin, riboflavin, pantothenic acid and certain amino acids. The minerals found in honey include calcium, copper, iron, magnesium, manganese, phosphorus, potassium, sodium and zinc.
This natural sweetener has antioxidants and is free of fat and cholesterol!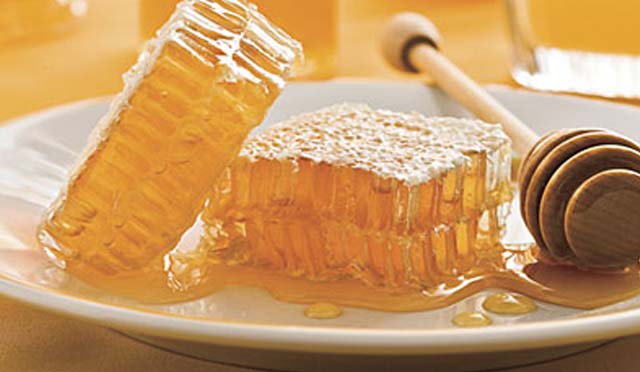 Honey tastes great and is satisfying. It can help satisfy your natural desire for sweetness without any fat.
Honey is great for instantly boosting energy supplies due to its high carbohydrate content.
Honey has a moderate glycaemic index value meaning that its carbohydrate is digested and absorbed at a moderate rate by the body.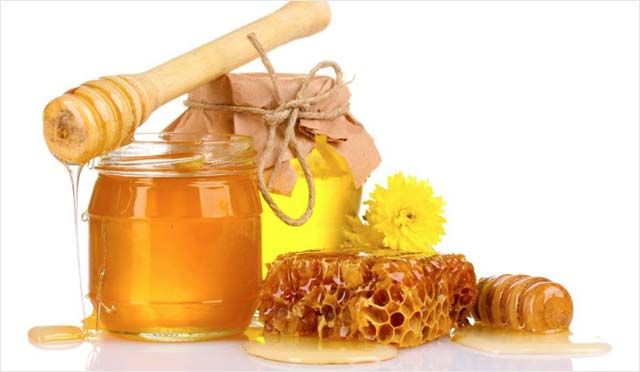 The benefits of honey go beyond its sweet taste. Honey is known to be the richest source of energy with incredible antiseptic and anti inflammatory properties. It is a strong antioxidant which helps in building immunity, fighting infections and healing wounds and sore throats.
It is a natural antiseptic. Honey helps in digestion. It also aids in weight loss.Regular use of Nature Pure honey helps in your complete well being with glowing skin and good health !